Hackspace members trade their skills
We're encouraging people in our community to swap their skills instead of buying shop bought products, crafts and bakes! Enjoy making and sharing with your friends - it's a rewarding way to spend your free time!
Charlie and her mum tried my white chocolate and cranberry cookies and thought they'd be a great addition to their tea with a visiting friend.
We agreed to swap skills, I really enjoy keeping house plants and loved the macramé Charlie had been making. We agreed I would make a roll of cookie dough that could be cut into cookie sized discs and frozen, ready to be baked when Charlie's family friend came to visit.
Here are the results!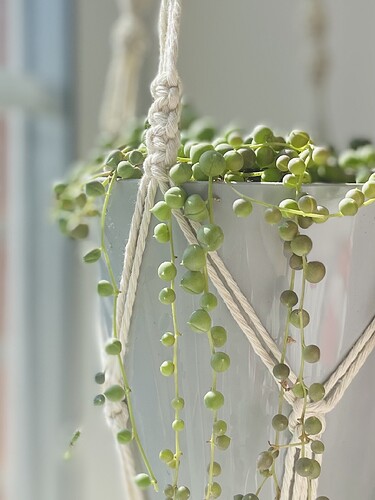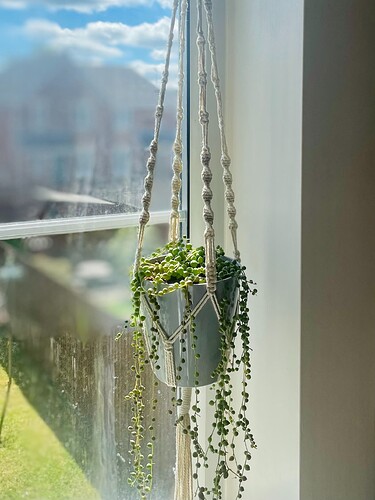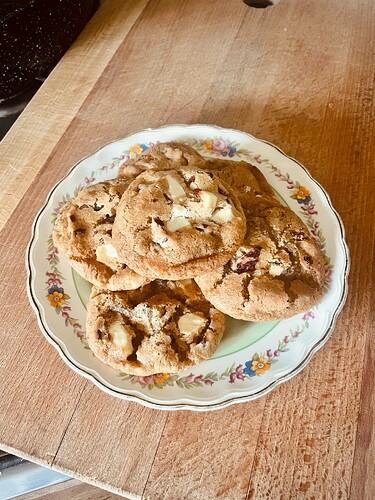 My recipe for white chocolate and cranberry cookies is adapted from this recipe:
* 2 and 3/4 cups (345 gram) all-purpose flour [**(spooned & levelled)**]

* 1 teaspoon baking soda

* 1 teaspoon salt

* 1 cup (230 grams) unsalted butter softened

* 1 cup (200 grams) light brown sugar lightly packed

* 1/2 cup (100 grams) granulated sugar

* 2 large eggs room temperature

* 2 teaspoons pure vanilla extract

* 1 and 1/2 cups (270 grams) white chocolate chips

* 1 cup (145 grams) sweetened dried cranberries
Full instructions here:
https://www.livewellbakeoften.com/soft-and-chewy-white-chocolate-cranberry-cookies/
You can buy many of the ingredients from The Replenishery (1 John Street, Leigh, WN7 1DG). The Replenishery encourages their customers to be more environmentally friendly by avoiding single use plastics and bringing their own reusable containers. Not only is this better for the planet, it also means you can buy the exact quantities you need which also helps avoid food waste! Check out their website (https://www.replenishery.co.uk) or pop in and see the very lovely Olga and Ian.
We're looking forward to seeing other members' skills swaps here on this forum. Go on, share your swaps with us!